Pediatric Dentistry Near You
There's a reason why pediatric dentistry is a distinctive brand of dental medicine: because of its patient demographic – kiddos! – are distinct from other patients. Children are continually growing, which means their oral health is also evolving. Visiting a pediatric dentist with them is a great way to ensure they receive the care and attention they need.
Our community dental practice offers pediatric dentistry in York to those who need it. Please speak with one of our team members today to learn more.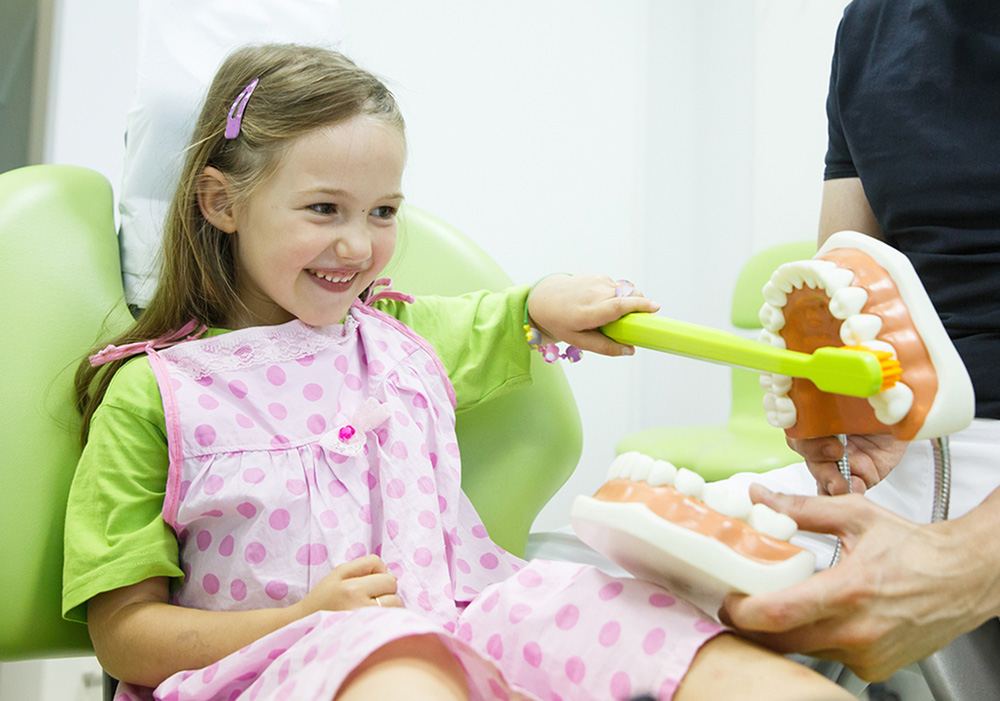 Fast Facts on Pediatric Dentists
They must complete specialized training to practice. In addition to completing a 4-year undergraduate and 4-year dental degree, they must also pass a residency where they hone their knowledge and engage with patients.
They can provide all the same treatments as a general dentist. Dental fillings, sealants, and root canals are just a few examples.
They can also help address more specific issues like thumb sucking, pacifier use, and lip and tongue tie.
They possess advanced insight into how our teeth, gums, jaw, and head and neck biology evolve as we mature.
They understand how to manage children's behaviour.
They know how to calm children, particularly those scared of going to the dentist and can make them feel comfortable.
The atmosphere of most pediatric dental clinics is exceptionally welcoming! Not to mention they always have lots of toys for your child to play with while waiting.
If you have questions about receiving pediatric dentistry near you, book a one-on-one consultation with our pediatric dentist. Whether you and your family are new to our practice or a returning patient, our staff is here to ensure you receive the proper care.
When Should I Take My Child to a Pediatric Dentist?
As a recognized "general rule of thumb," you should consider bringing your child in to see a kid's dentist when their first baby tooth comes in or, if this has yet to happen, by their first birthday.
There are a lot of benefits to doing this. Not only will you be able to learn how to help care for your child's dental health as they grow, but this will also help your child get used to the dentist. And the more they visit, the better they'll understand about participating in looking after their teeth and gums themselves. Children's dentists near you will teach them how to brush and floss correctly, about overeating sugar, and why cavities are bad.
Visit Our Pediatric Dentist in York Today!
At Keele Crosstown Dental, we provide pediatric dentistry in York. So, if you want to schedule an introductory appointment with one of our staff members, call, email us, or drop by our location in person.
We can't wait to work with you and your family!